Merry-go-round
Feb 2 - 28, 2019
Sense Gallery
3111 Georgia Ave NW, Washington DC
Merry-go-round is a solo exhibition that features all new works by Katie Pumphrey, including paintings, collages, and a site-specific installation that will evolve over the course of the exhibition. Pumphrey's work explores the tension between chaos and calm. Crisp edges and quiet shapes are at a constant tug-o-war with playful movement and vibrating color. With turbulent brushstrokes and the suggestion of imagery, her work examines themes of reflex, confrontation, territory, and instinct.
Merry-go-round explores the familiar and constant teeter-totter between control and chaos. We feel steady, level-headed, comfortable — and then something shifts, and we scramble to grab the wheel. The floor keeps spinning. We blink through blurriness, fight the dizziness, and move to find our footing. Again, the meter resets. We ping-pong between these moments, time and time again. It's a dance we know the moves to, a game of repetition we constantly play. Again and again, we ease the tension and harness the commotion. Over and over and over again, we get on and off the carousel.
Like Funfetti and Ice Cream / 66"x74", acrylic on canvas, 2019
Whale Hello #1-2 / 6"x6", acrylic on canvas, 2019
Bubble Babble (3x Fast) #1-2 / 14"x15" each, acrylic on canvas, 2019
Confection #1-2 / 22"x22" each, acrylic on canvas, 2019
Like Layer Cake #1 / 18"x24", acrylic on canvas, 2019
Oh, Hi There #1-2 / 12"x12" each, acrylic on canvas, 2019
The Floor is Lava / 48"x48", acrylic on canvas, 2019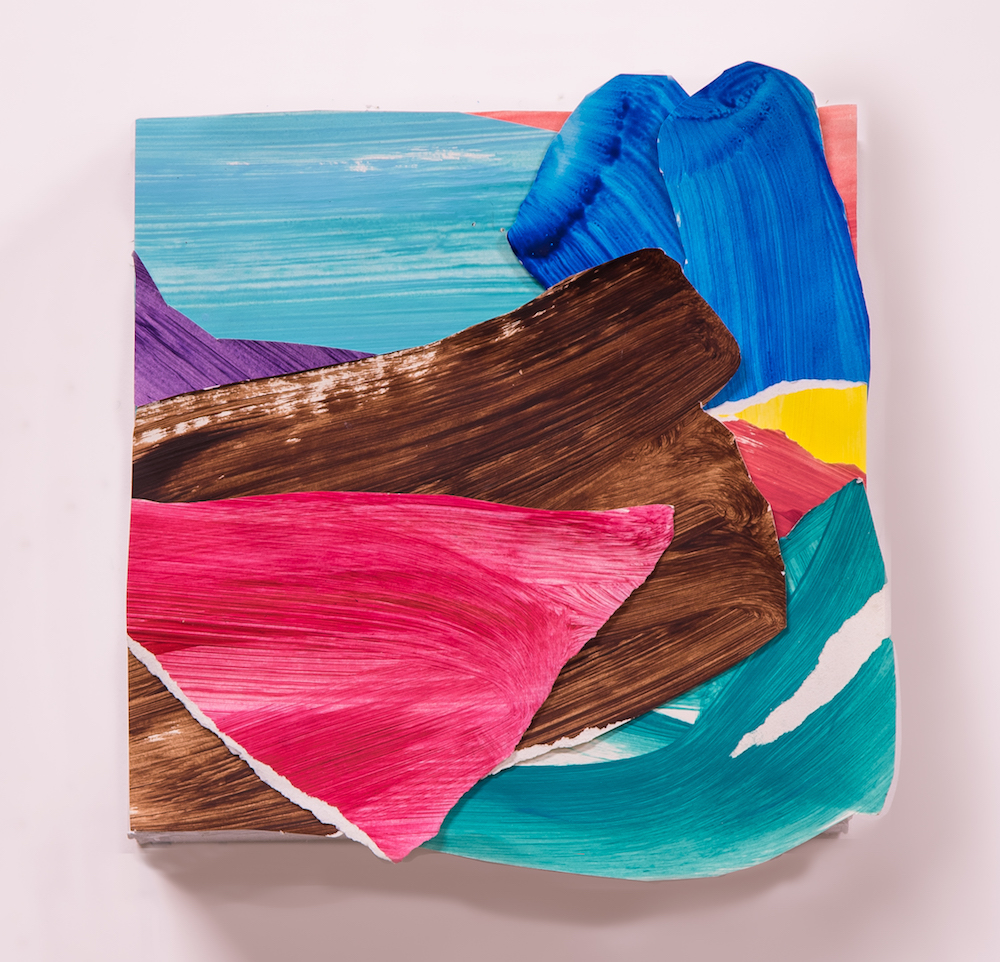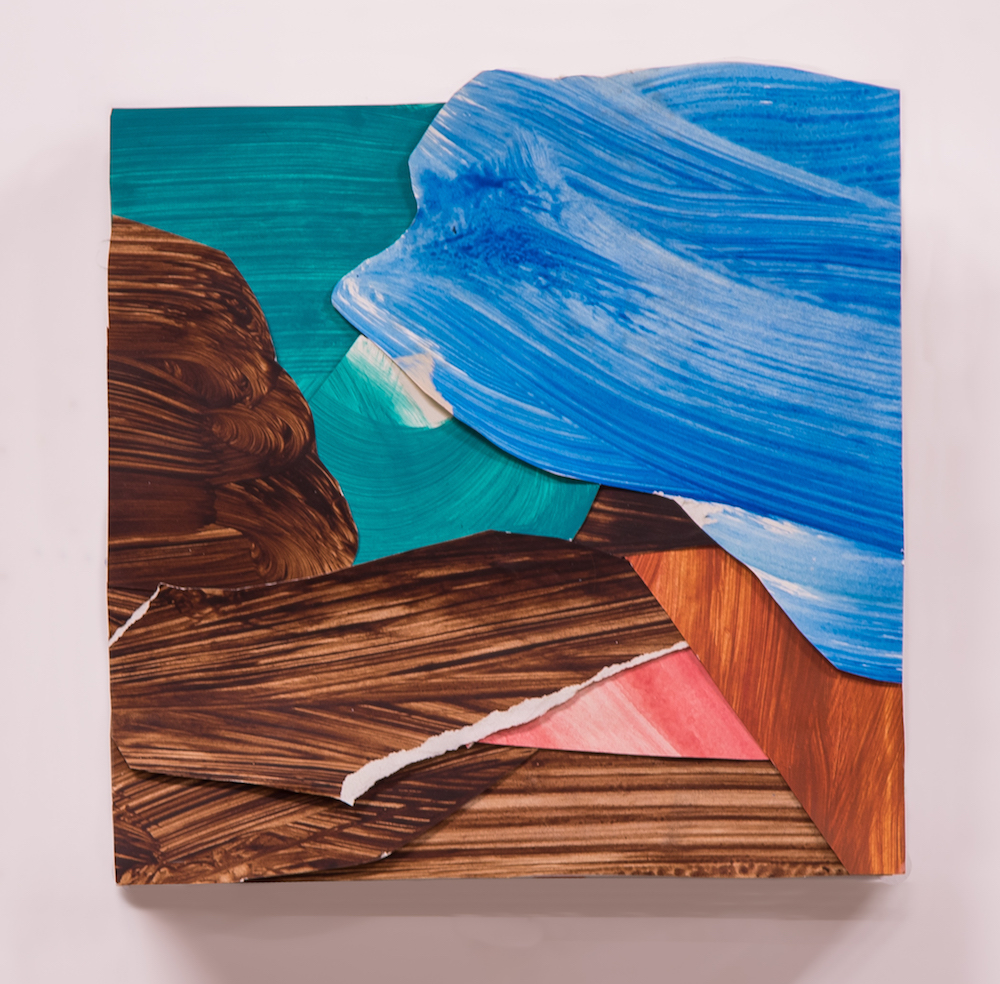 Merry-go-round
site specific installation, acrylic on paper, 2019
This site specific installation will evolve over the course of this month long exhibition. During the Feb 9th Installation Performance event (2-6pm), the artist will reform the installation. Visitors are encouraged to interact and participate.
The installation will evolve once more a few days before the Closing Reception (Feb 27, 6-9pm). From the installation, the artist will create four 48"x48" collages on panel.